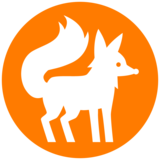 Kitfox Games is a new little studio, in the middle of figuring out the Moon Hunters prototype while also finishing up their first game, Shattered Planet.
Team
Tanya X. Short – Designer. Tanya X. Short started in the games industry in 2003 as a production assistant for Halo 2's ILoveBees alternate-reality game. She worked for 4.5 years at Funcom Games, becoming a senior designer on both The Secret World and Age of Conan. You can download her most successful personal collaboration to date, which might be called a Moon Hunters predecessor, Dungeons of Fayte
Xin Ran Liu – Art Director. Xin Ran Liu is a rising star from traditional illustration and concept art. He did almost all of the art in Shattered Planet! He has produced game illustrations for Mafia Wars Chicago and Mafia Wars London with Behaviour Interactive, as well as various published book cover illustrations. He teaches a class on digital painting and environment design.
Mike Ditchburn – Programmer. Mike Ditchburn leads the programming team as an expert in Unity, with years of experience creating his own game projects. He also owns over 300 board games and is thereby the team's Happiness Officer. He offers a few of games for free download at his website.
Jongwoo Kim – Programmer. Jongwoo worked on Kaia's Quest and Afterland before joining Kitfox Games as a co-founder, specialising in gameplay programming. His degree in History ensures all of Kitfox's fictional stories are 100% accurate.
Links